Spacious rooms in Loja
Our rooms were designed to meet the highest standards of hospitality, luxury and comfort. They have acoustic insulation, lighting design, minibar, electronic locks, safe, hair dryer, hair straightener, clothes iron, desk, coffee maker, cable internet connection and high-speed WiFi.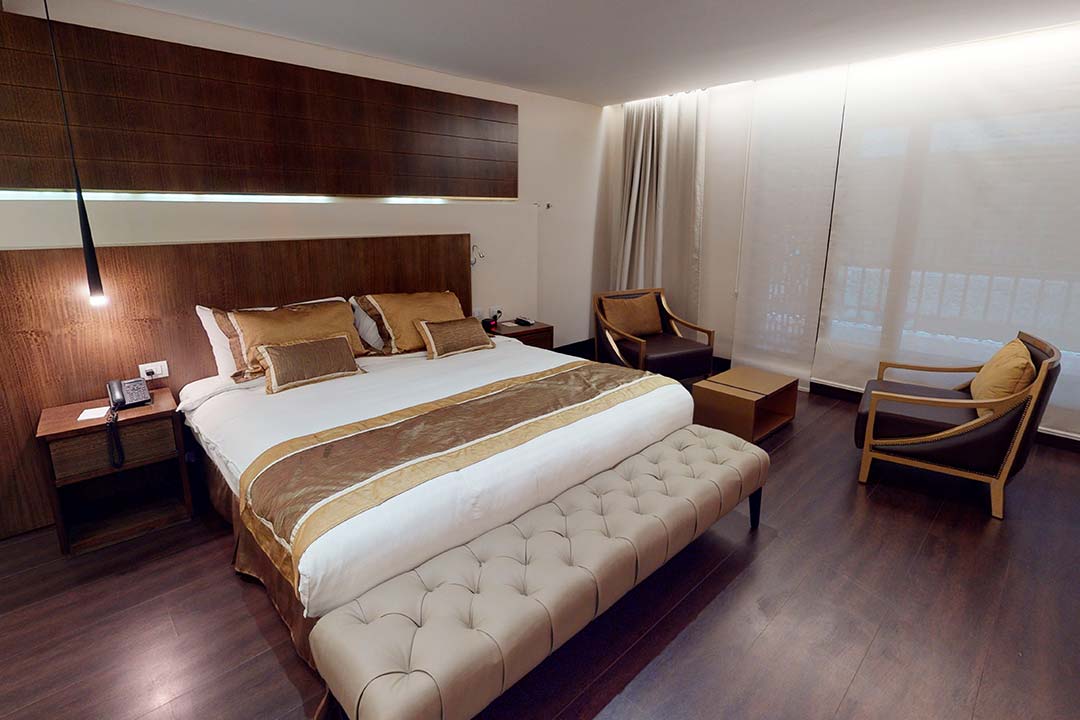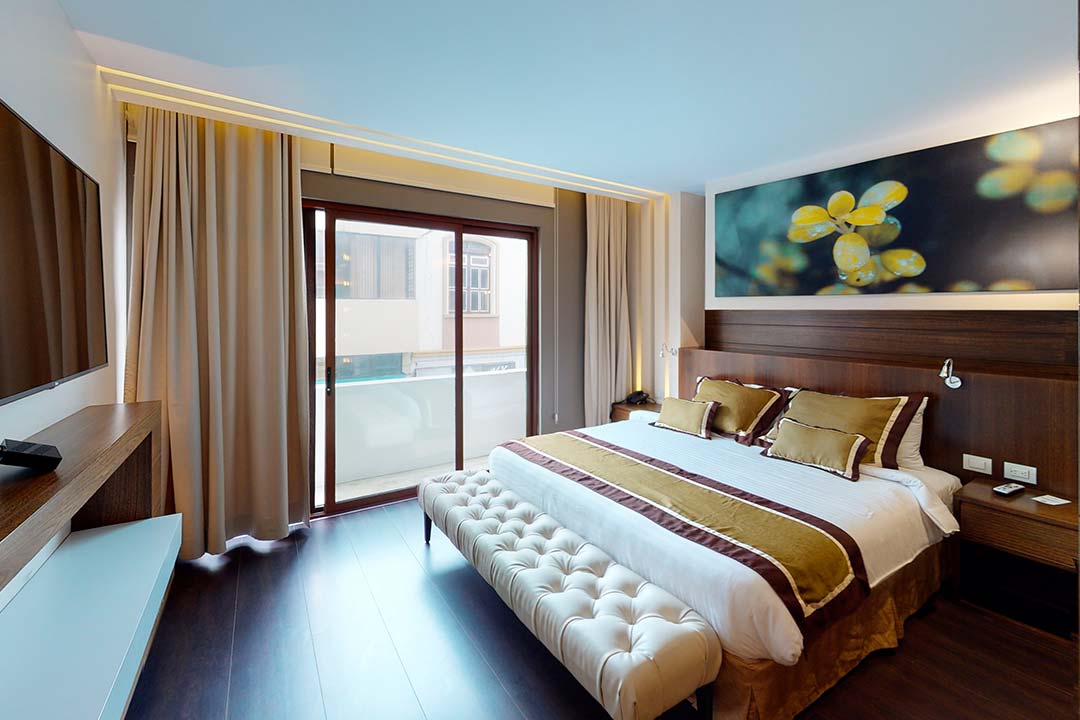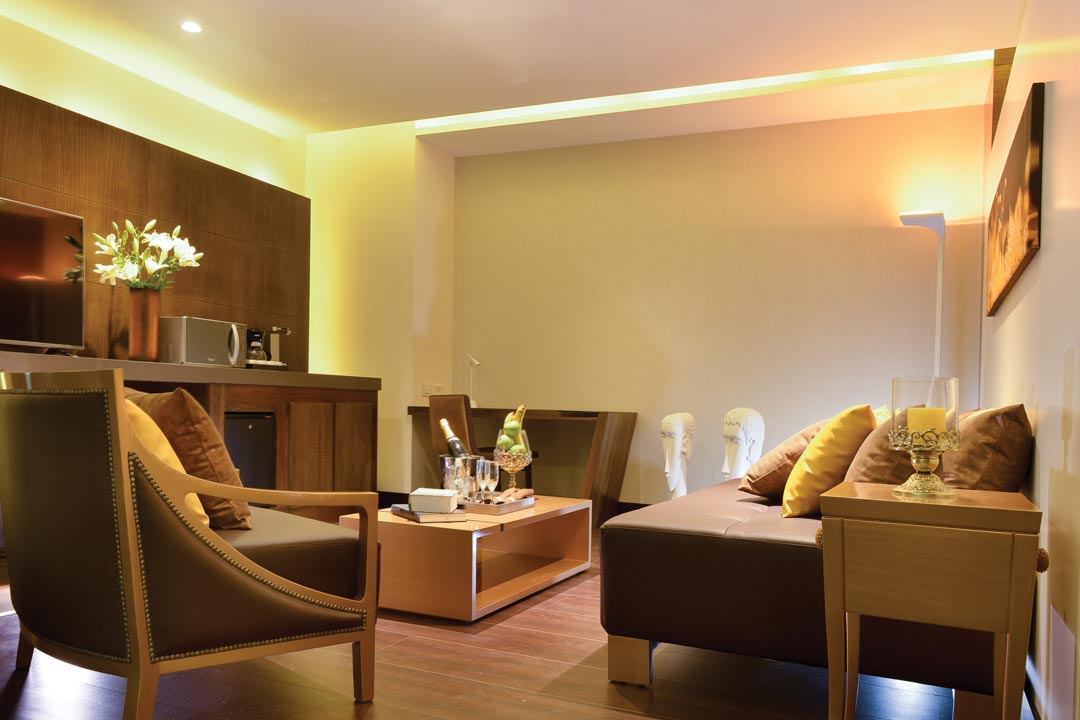 Presidential Suite
Our Presidential Suite has ample space for entertaining, working, preparing meals, or simply relaxing with family.
– Extra Large Room
– Double 50" TV
– Microwave
– Kitchenette
– Amenities
– Hairdryer
– Hair Straightener
– Clothes iron
– Desk
– Minibar
– Coffee maker
– Security box